Event details
Free Medical Camp
Description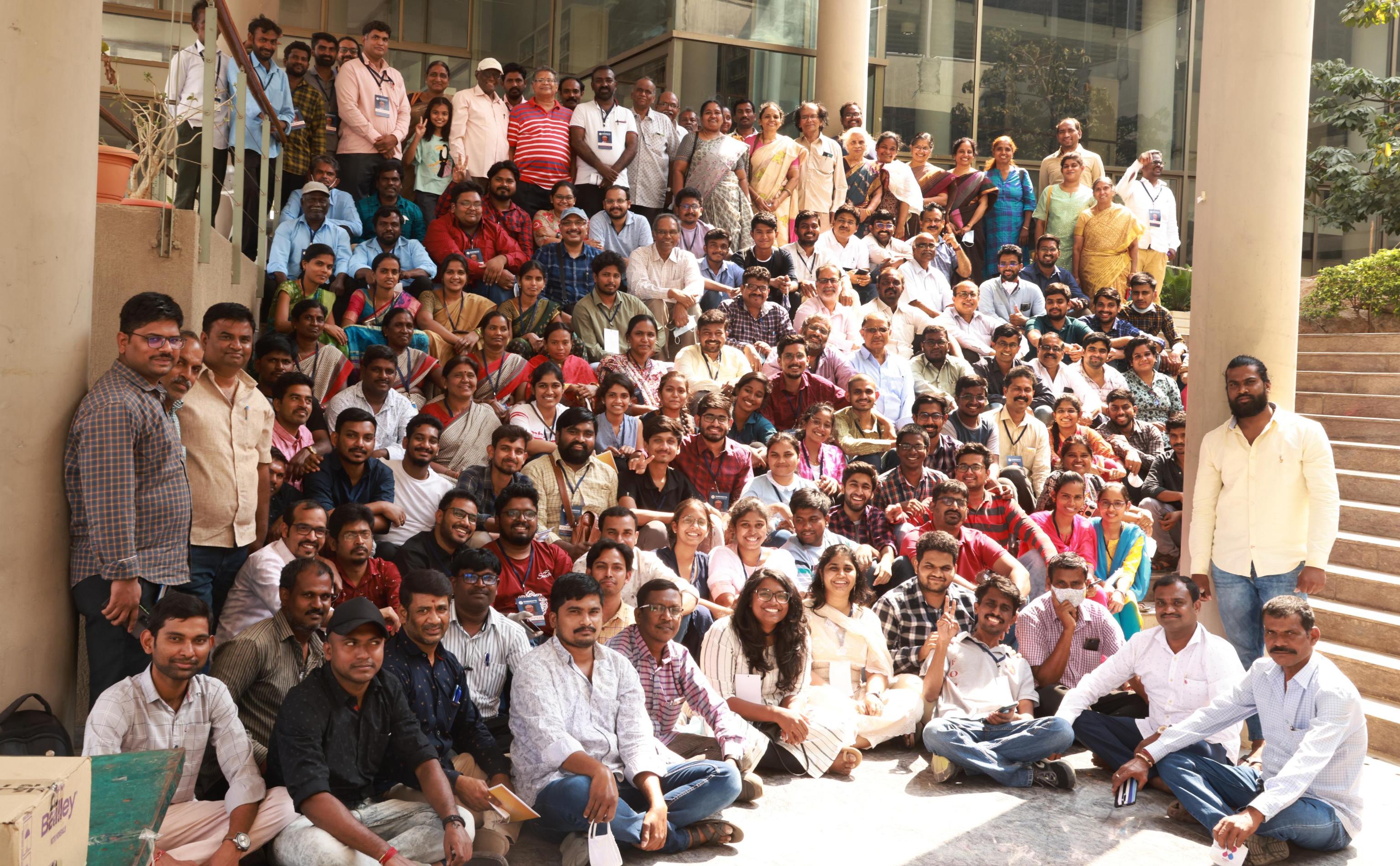 On 6 th March, 2022 Forum of IT Professionals, Swecha Telangana, Sundarayya Vignana Kendram and
Care & Career Charities with the aid of L.V Prasad Eye Institute has together organised a Free Medical
Camp at Sundarayya Viganana Kendram, Gachibowli. 400+ patients benefitted from this camp. Our
doctors' team had ENT, Gynaecology, Cardiology, Ortho, Paediatrician and General Physicians. It also
had a special 8 ophthalmologist team from LV Prasad Eye Institute to for diagnosing eye issues.
All the people who utilised this facility were poor and under privileged living in and around Gachibowli.
Transportation was provided for them to travel to and fro to the Medical Centre for free. Patients
were provided with fruits, snacks and lunch during the time they were at the medical camp. The
patients were also provided with several vital tests like Blood Pressure, Diabetes, ECG etc for free.
Patients were given free medicines. Many of them have selected Spectacle frames of their choice
which would be delivered by a later date with the prescribed glasses. 30+ patients were identified
with Cataract and were recommended a surgery date which would be done for free.
On the eve of International Working Women's Day, we had launched a widespread campaign asking
women IT employees, Academics to help underprivileged working women to overcome Anaemia. With
the raised funds we have distributed special medical kits to 100+ women who were identified with
Anaemia.
This wouldn't have been possible without the efforts of the 120+ Volunteers consisting of IT
Employees, students, Academicians, Charted Accountants, Library staff and other sectors. They
worked relentlessly from going door-to-door campaign in the areas where lower income sections of
the society live. At the medical centre our volunteers spoke to every patient to understand their
medical issues, routing them to the appropriate specialists. They had also explained the details of
medicines and gave them in a separately labelled packs for each part of the day.
Patients with cataract were given required counselling to build the confidence to get the surgery done.
Many patients were happy to receive such care and medication during these tough times.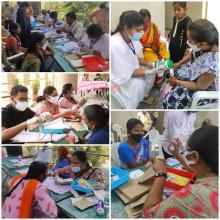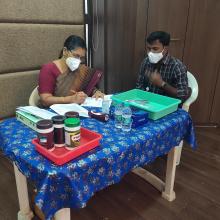 Attendees
Report