ForIT helps farmers sell their Tomato harvest
Posted on December 26,2020
A group of farmers from Nalgonda has been highly disappointed after they got to know that they will be getting a meager Rs2 per Kg for their tomatoes incurring huge losses. The farmers' group decided to abandon the tomatoes and start over with another crop. The ForIT members went in touch with the farmers and persuaded them not to discard the crop. ForIT has come forward to buy the harvest directly from the farmers and deliver it to the neighborhoods in the city.

ForIT has launched a campaign to stand in solidarity with the farmers with all its members reaching out to neighborhood communities explaining the dire situation of the tomato farmers from Nalgonda. ForIT reached out to neighborhood colonies, apartment complexes, hostels, and gated communities. Within two days of the campaign, 2.1 Tonnes (2100 Kgs) of Tomatoes were ordered by the neighborhoods around Hyderabad. They were orders from key areas from Uppal, Vanasthalipuram to Banjara Hills, HiTec City to Miyapur, Gachibowli to Lingampally, Patancheruvu.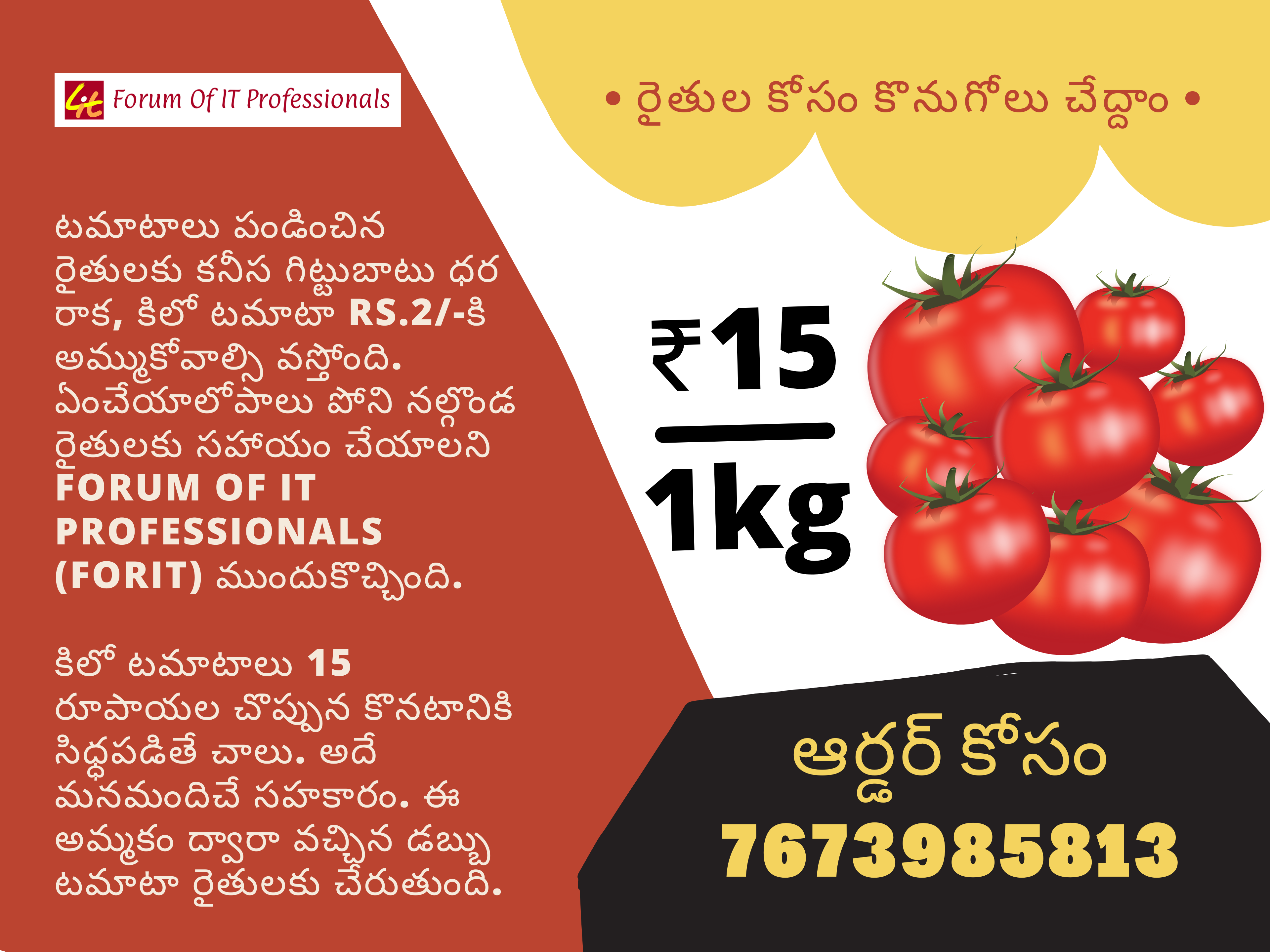 ForIT Campaign Image.

The distribution efforts started on the evening of December 25. The farmers arranged the tomatoes into crates and sent them over to the ForIT office in Gachibowli using a transport arranged by ForIT. Some of these crates were then redistributed to ForIT members in different parts of the city. ForIT members sorted the Tomatoes into smaller quantities from the crates. This packaging happened at scale in the office and also in smaller numbers in other parts of the city. These packages are then delivered to the people by the IT employees in their respective areas. ForIT members have been toiling till late night and morning as well to get the deliveries to the people who have ordered.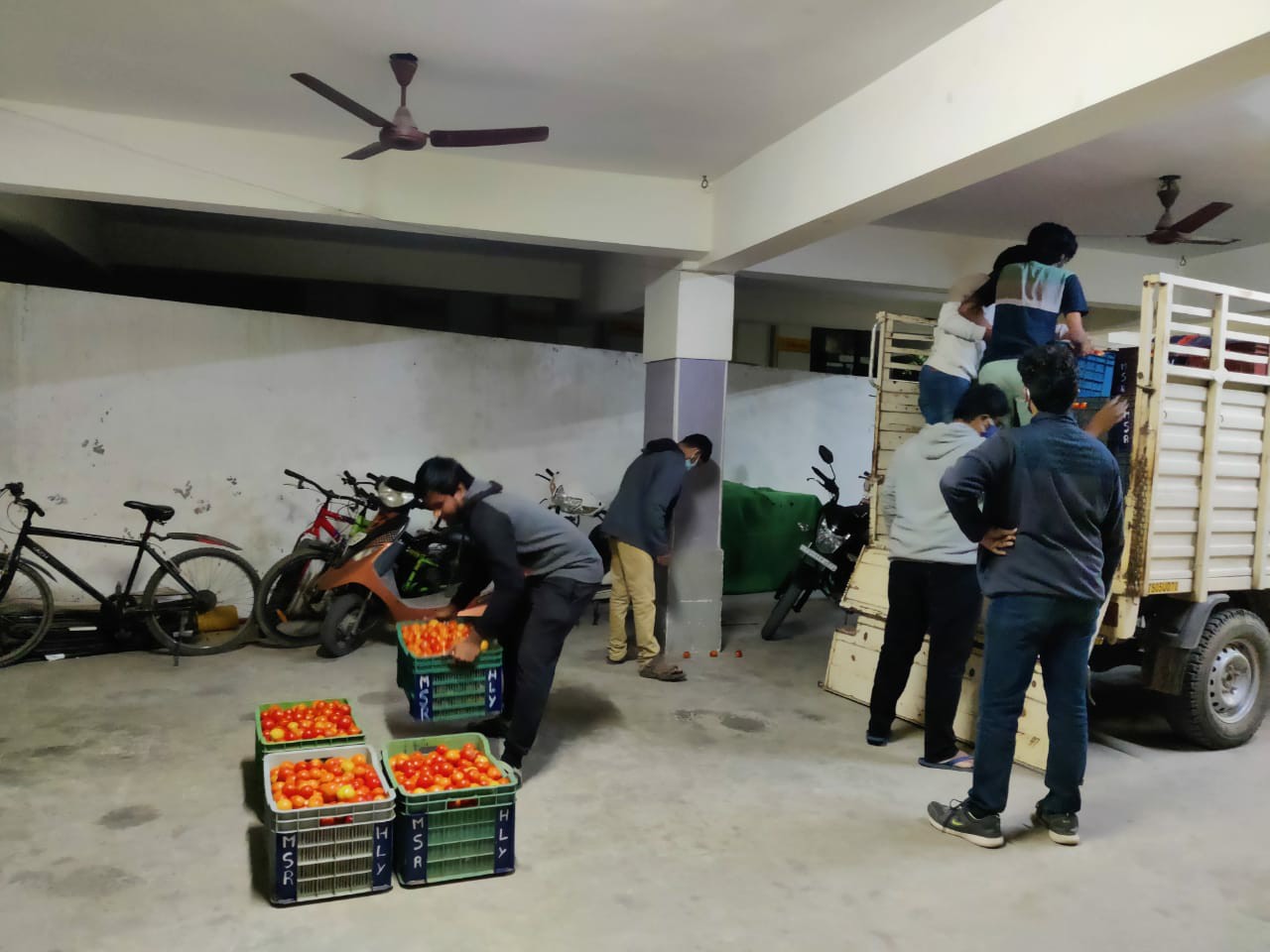 IT Employees unloading the tomatoes sent by the farmers in the night.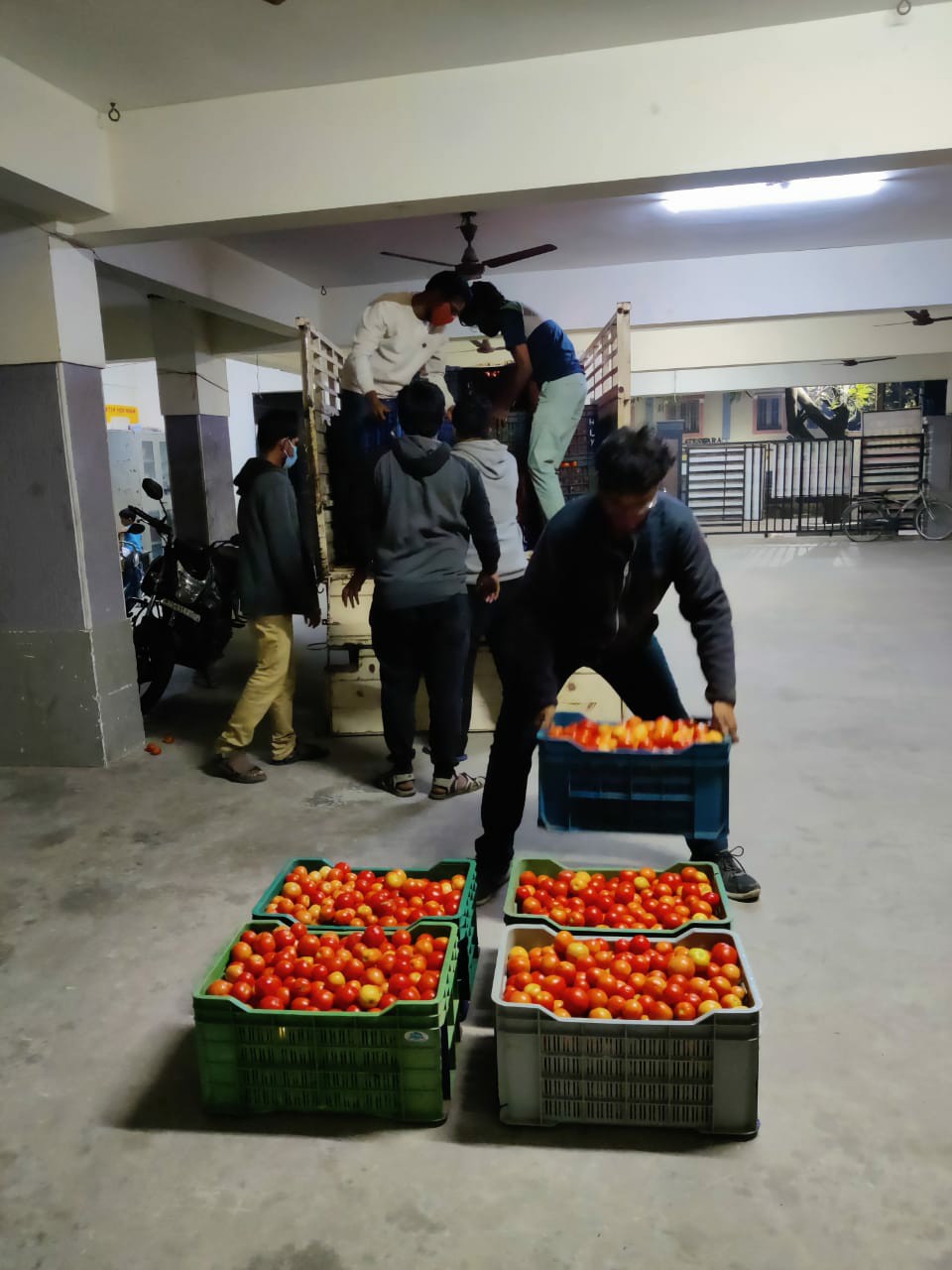 IT Employees arranging the tomato crates sent by the farmers in the night.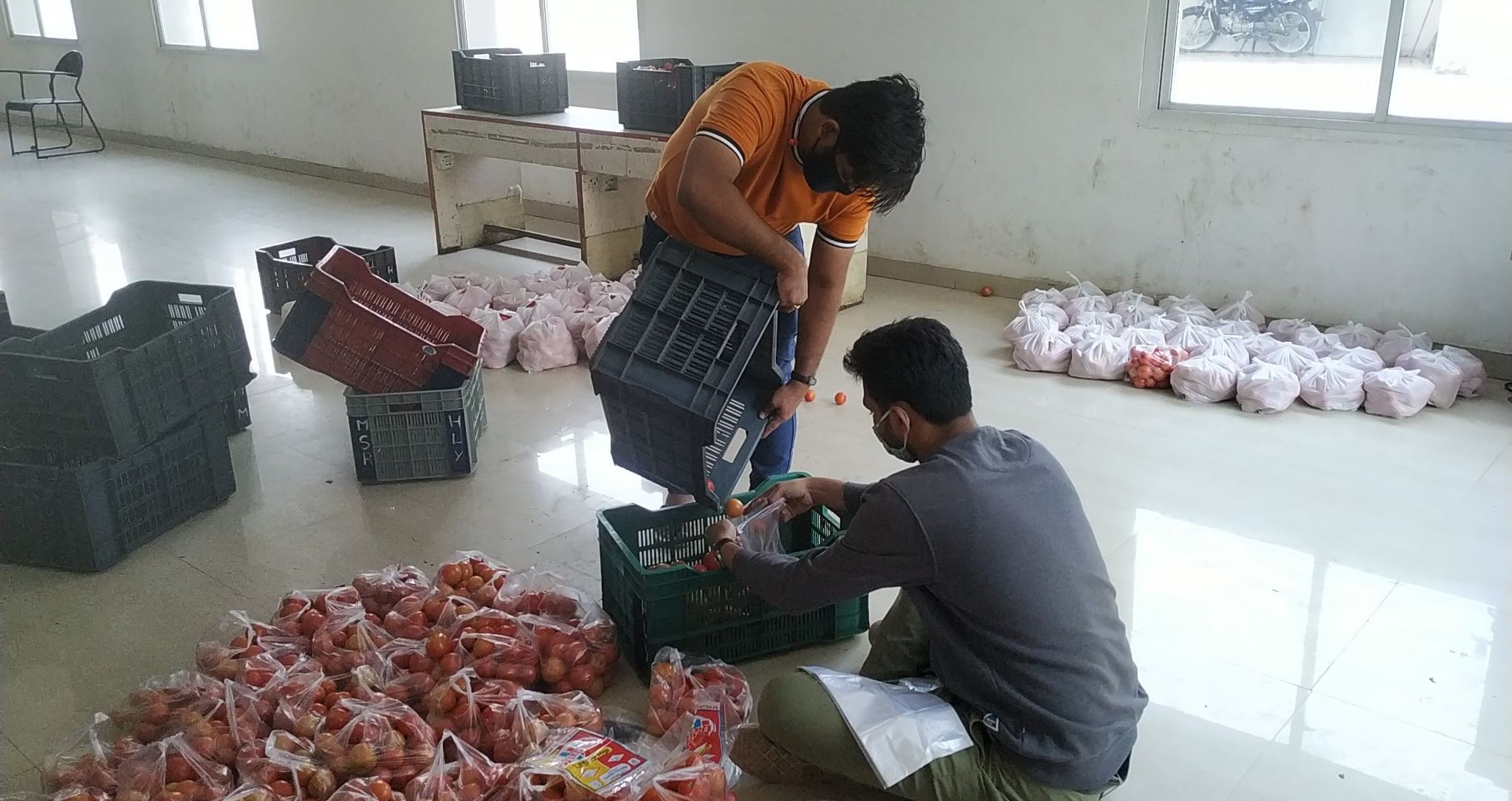 IT Employees packaging into smaller quantities in the morning.

The response was tremendous and hundreds of people came forward to help the farmers. More orders are coming in as the tomatoes are already sold out. Many residents appreciated the initiative to stand in solidarity with the farmers and went on to say that if this initiative was known to them earlier, they would have bought in larger quantities.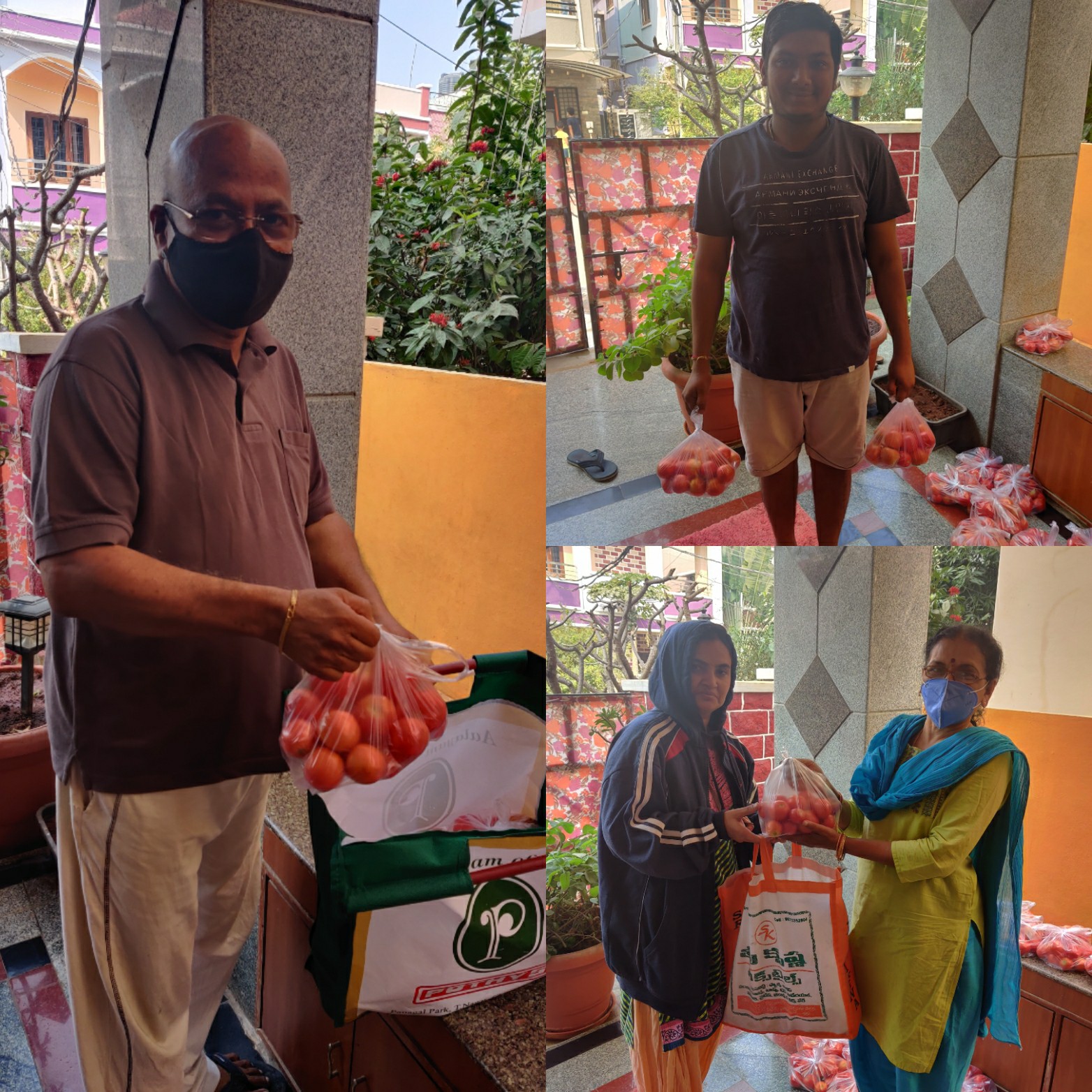 Residents of Attapur buying the Tomatoes.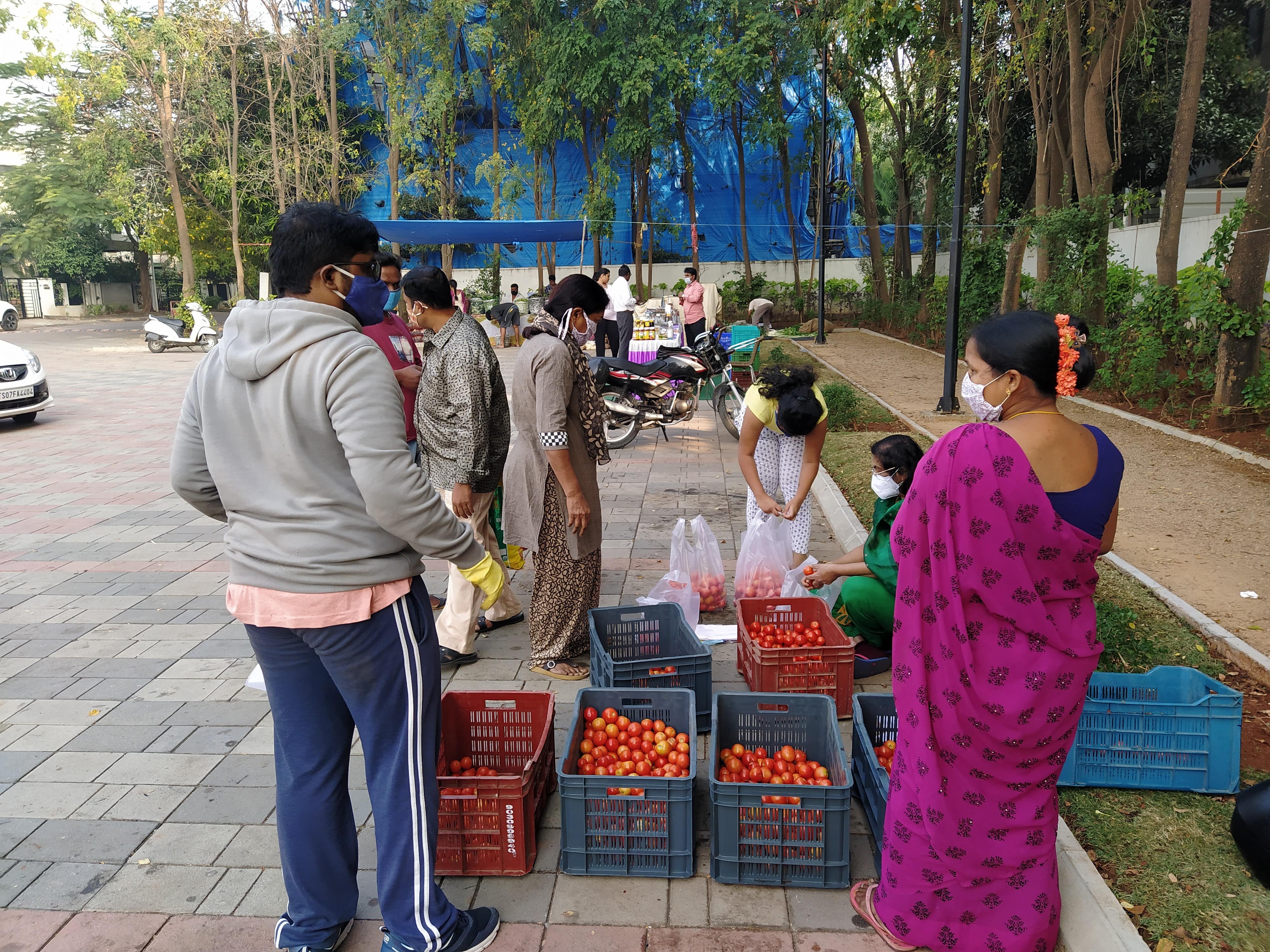 Residents buying at Indu Fortune.

The residents have been very happy with the initiative and also loved the quality of the tomatoes delivered. "The tomatoes are fresh and are very good in quality" reported a resident in Shankar Nagar. "I would love to have more of these if possible so that I can make a pickle out of them. They are very good." said another resident in Shankar Nagar.